國際生分享: Twisted Up and Down--Quest to Uncertainties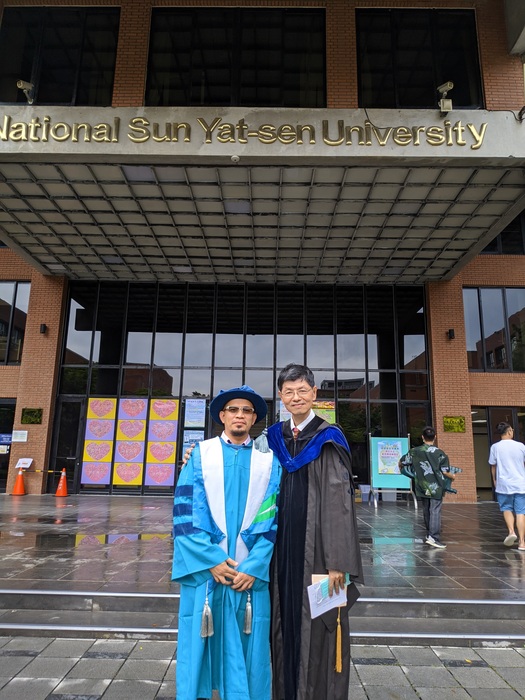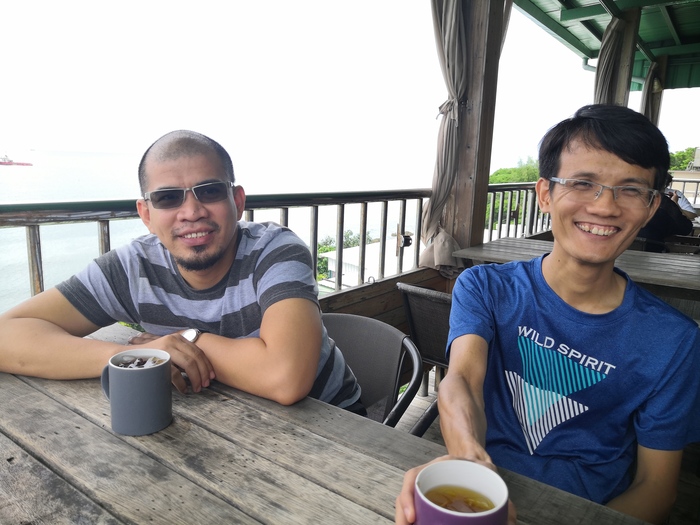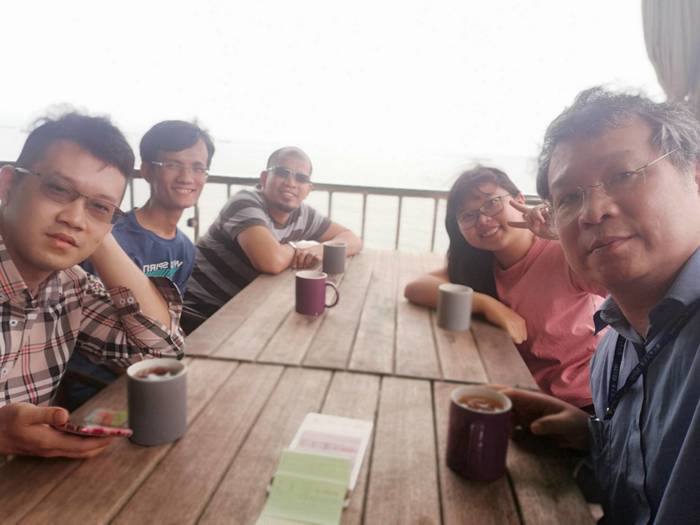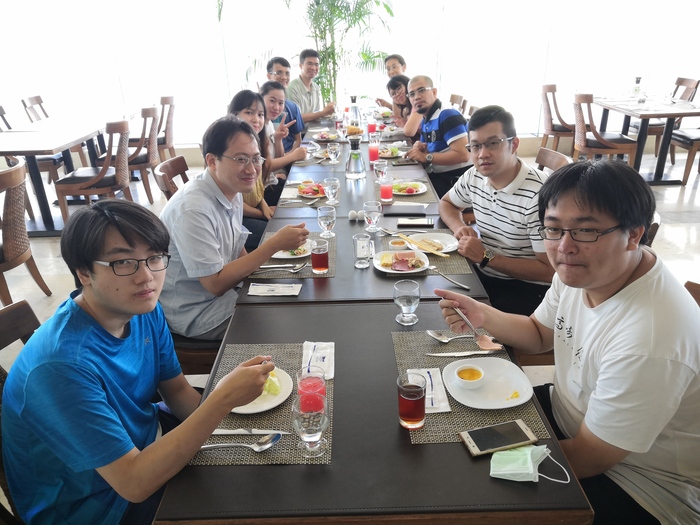 Twisted ups and downs
In mathematics, distance is a numerical description of how far apart two objects are. Taiwan and the Philippines, having a distance of 1200 km away from each other, means I had to be apart from my loved-ones as I endeavor to pursue my doctoral studies at National Sun-yat Sen University. This distance created a specific milieu of longingness in my heart, for I had to endure the four years of missing home.
At first, I do not have plans to study in a country where English is not widely spoken. But upon knowing NSYSU from my coworker, I suddenly checked their Mathematics research credentials, and I found out that at some point, they became the top 40 in the world in terms of Mathematics research. It is quite remarkable since there is no university in my home country, which belongs to the world ranking in the field of Mathematics.
I am Eduardo O. Jatulan, an Assistant Professor at the University of the Philippines Los Baños at the time when I had to leave to take my doctoral education abroad. As I embarked on this new chapter, I've brought the reasons that strengthened my decision. Before going to Taiwan, I had three things in mind: to obtain a doctoral degree, expand my horizon in research environment abroad, and acquire higher academic knowledge that I can share with my students back in my country.
Setting my foot in foreign soil as an international student gives me a feeling of uncertainties about what's ahead. Upon receiving the admission notice from NSYSU, I suddenly felt anxious that I might end up alone and had no one to interact with. This had been my mindset even before I travelled to Taiwan. Little did I know that my former students are studying in Taiwan, and also, there's an enormous number of Filipinos settling there. A community of Filipinos I was introduced to, which erases my anxiety.
Dissecting the four years that have passed were a series of twisted ups and downs that tested my stay in Taiwan. Way back September 2016, which had gone months since I entered schooling in NSYSU as a Ph.D. student, a devastating news from home shook my world. I got a call from my family, delivering the news that my father passed away. At that moment, I cannot process what was happening. I was in a foreign country struggling to settle in, and yet an unexpected incident occurred. Fortunately, the department was very considerate and let me took a short break. Even if I stayed for less than a month, I had to travel back home to attend my father's funeral. After recovering from my father's loss, I noticed that I was experiencing some stress since I seldom got enough sleep due to the anxiety of not finishing my degree. However, due to the support I am receiving from my fellow Filipino students and Taiwanese Math students, I overcame my fear.
During my first year, I noticed lots of good stuff about Taiwan. Let me start with my university, the National Sun Yat-sen University. The ocean and mountain bound the campus. NSYSU has been one of Kaohsiung's best sunset spots, my go-to place whenever I feel weary. Around the campus are wild animals, like monkeys, who love to roam around. Aside from the scenery, the university offers many facilities to enjoy, like the gymnasium which sports enthusiasts like me really love.
The campus has a more massive library than what I used to visit in my home country. One floor of the library is designated only for Mathematics, where you can see all sorts of books you need. The university can also boast its high-quality professors and personnel; particularly, the Department of Applied Mathematics. During my four years of stay in the department, the staffs were the ones I relied for help in processing my pertinent documents. They were very accommodating, amiable, and extremely helpful. They always offer a helping hand whenever you need one. The department has a set of faculty members with excellent research outputs and very remarkable teaching techniques. I was also fortunate to have a very supportive and understanding supervisor. Prof. Chun Kong Law did not just guide me in my dissertation but also demonstrate how to become a better educator. He knows how to manage students, lead them depending on their capability and ability. My fellow classmates are helpful and considerate. Whenever I request to use English in class, my classmates are always willing to grant it even they would have some difficulty. Adopting in this country was made smooth because of them.
Outside the campus, Taiwan has a lot of beautiful places where local tourists love to see. Taiwan, widely known for its sumptuous cuisine, is one of the best places to visit because of its people. This country made me realize that it takes a community to educate a child. Taiwanese are very disciplined in every aspect, from waste management, traffic compliance, elderly and teacher respect culture, and PWD's down to foreigner assistance. The language barrier is not a problem as locals are always willing to help you whenever someone needs it.
Quest to uncertainties
I am Bui Ngoc Muoi, a Ph.D. student at the Department of Applied Mathematics, National Sun-yat Sen University. I have been working as a Mathematics lecturer at Pedagogical University in Vietnam.
Flying away from home to pursue my Doctoral program was driven by certain reasons. First, to pursue my academic educations at higher levels. With professional knowledge, I can improve Mathematics research and teaching at my home university in Vietnam. Being exposed to various research cultures is a positive experience that I can share with my students. Most importantly, Taiwan, especially NSYSU, has a high quality of education and Mathematics research. Also, Taiwan is just 2 hours away from home by plane, making my visit back home more accessible.
Let me share the first time I arrive in Taiwan. My first flight arrived at Tainan airport, where my friends came to pick me up. Easycard was the first gift they gave me. I wondered what we could do with it since I have never seen it before. We took a train to Kaohsiung Main Station, then transferred to MRT to go to my apartment to leave my luggage. Finally, I took the bus to visit the campus. For all of these, I only need to tap the card. Like its name "easy card", it makes our movement much more comfortable.
During my first month in Taiwan, I was surprised that people with disabilities could do all sorts of jobs without the assistance of others. I asked myself, why are there more people with disabilities roaming around in Taiwan than anywhere I have been? After a semester, I realized the answer, the handicap-friendly facilities in Taiwan enable them to do most of the things that are not available in developing countries. It only means that the Taiwan government does well in taking care of its citizens.
Being an international student, the first time was never easy as the language barrier is always harsh. During my first year, the language barrier seemed to limit my daily routine. I faced with a lot of obstacles in communication when traveling and buying necessary goods since most locals cannot speak English. However, as months went by, I realized that Taiwanese are so friendly and willing to help others. Whenever I have difficulty in looking for directions, locals tried to understand me by using Google translate and help me find the way by using their mobile phones. Besides, transportation is also very convenient and relatively affordable. MRT and high-speed trains make movement quick even when traveling a long distance.
NSYSU is one of the few universities in the world with its own sand beach surrounded by lush and green hills of mountains, which translates oozing positive energy. The university has a language center known as CLC (Chinese Language Center) where not only provides Chinese language programs for international students but also designs programs to meet the needs of foreigners in learning advanced Mandarin proficiency. Learning Mandarin is very interesting and exciting, which eases my stress in studying Mathematics. By learning at CLC, I have opportunities to meet new friend coming from different nations, and I was able to communicate with locals just after two semesters of learning there.
NSYSU, one of the leading universities in Taiwan, offers a high quality of education, especially in the field of Mathematics. Especially, the department staff is very intimate and supportive. They ease my adjustment as they helped me in processing relevant documents. I appreciate how the department offers enough English courses for international students. Weekly seminars were also held wherein invited speakers are from various local and foreign universities. This program creates an opportunity to be exposed to different topics in Mathematics.
The teaching approach of professors in Taiwan is very different from my home country. Before coming here, I had this expectation that my adviser will give a concrete problem and provide guidance on how to deal with it. Instead, they lead their students to identify problems that interest them. Initially, I am not used to this practice making it very challenging and sometimes makes me feel hopeless. Eventually, I realized that it was a best practice to train students in their research careers. Moreover, it provides student enough interests and motivation in their study and research.
Gratitude and Appreciation
Words are powerless to express our appreciation to everyone. We would like to thank everyone from the bottom of our heart for all your support during our Ph.D. journey. To NSYSU, especially the Department of Applied Mathematics, thanks for providing us a great environment for studying and living. This experience is definitely an unforgettable period in our lives. We hope that more international students, especially from the Philippines and Vietnam, will have this once in a lifetime chance like ours. Our gratitude for all the things you have done, which we will never forget.
To our professors, we appreciate you for all of your encouragement. You are great persons who made a meaningful impact on our lives. We came to you when we didn't know what to do for research. You took us under your supervision and provided advice and guidance. You both showed how research are done and how a researcher should think. You gave us time despite your hectic schedule and accompanied us through every step of the way. For all the above, we are thankful and forever indebted to you.
To our friends and acquaintances, we thank you for your part in our respective journeys. The four years were definitely never easy, but you helped us go through this challenging and unforgettable journey. You are always there at the time of my needs both mentally and physically.